The first day of surgery was one of the most successful so far. Reducing the waiting list for cataract patients is currently the top priority at Victoria Hospital in Seychelles. As a result, Prof Tabatabay, Dr Milan, Dr Barbe and Dr Roux were able to successfully treat the first 17 patients with extremely severe cataracts today. The waiting patients showed exemplary stoic patience despite long waiting times. In the operating theater, surgeries were performed in parallel on two OR-tables to increase efficiency. At the same time, a so-called irreparable phaco device was refurbished. This will enable us to reduce the long waiting list even faster.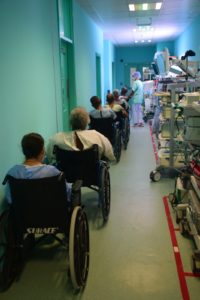 Long waiting list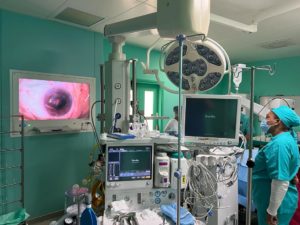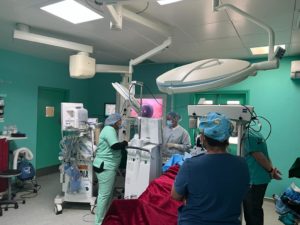 One Operator 10 cataracts with teaching screen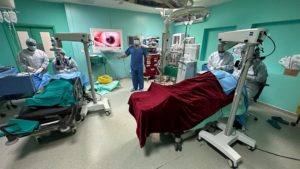 Two surgeons and teaching screen.